Guest Post by Elaine Hirsch. Elaine is kind of a jack-of-all-interests, from education to technology to public policy, so she is currently working as a writer for various education-related sites.
Black Swan Theory, as explained by Nassim Nicholas Taleb in his 2007/2010 book, The Black Swan, describes an event which is a disproportionally-rare occurrence, is unpredictable, but has a high-impact when it does occur. According to Taleb, Black Swan events include the September 11 attacks, the rise of the Internet, World War I and the development of the personal computer. As a result, the event's non-predictability causes behavioral/psychological changes within people, especially ones who adhere to the scientific method for identifying events. Statistically speaking, these outliers pay a disproportionate role in public opinion and public policy.
Critics of nuclear energy point to the destructive capabilities of failed reactors and long-lasting effects of radioactive energy as reasons of pessimism. According to USA Today, the Union of Concerned Scientists cited "serious safety problems" that plague U.S. Nuclear plants as a main reason for halting nuclear energy programs.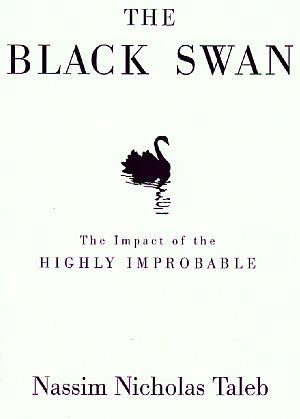 Of course, nuclear breakdowns certainly are possible. The most recent example is the Fukushima Daiichi nuclear crisis in Japan on March 11, 2011, in which three workers died*. A steam explosion at Mihama Nuclear Power Plant in Fukui Prefecture in Japan killed four workers and injured seven more. A severely-corroded control rod forced a 24-month closure of the Davis-Besse reactor in Oak Harbor, Ohio beginning February 2002. The radioactive aftermath of the Chernobyl disaster of 1986 continues to plague the area, with a large exclusion zone remaining in force.
Proponents of nuclear power plants point to the safety measures already in place and attempts to increase the safety of nuclear energy. Safety systems at nuclear power plants include the reactor protection system (RPS), essential service water system (ESWS), emergency cooling system (ECS), emergency electrical systems (ECS), containment systems, standby gas treatment and ventilation and radiation protection. All of these systems work to immediately stop the nuclear reaction in case of an emergency. The RPS terminates the nuclear reaction, stopping the production of heat, so that other systems can remove decay heat from the reactor's core. Not all heat removal systems exist in all nuclear reactors. Every nuclear reactor has some combination of systems to remove decay heat from the core.
In evaluating whether Black Swan Theory contributes to the anti-nuclear sentiment, one must consider whether such events were isolated outliers or part of a larger trend in nuclear energy.
The Fukushima Daiichi disaster was unpredictable. This accident occurred after Japan suffered the worst earthquake in recorded history, which resulted in the malfunction of the nuclear reactor Most nuclear experts would have agreed, before the fact, that if such an impact occurred in the location where it did occur, a nuclear accident would result. Of course, even the best technologies at our disposal today cannot predict all of the effects that earthquakes can cause. Variables such as urban layouts vary across the world, and in these cases, only hindsight is 20/20.
The Mihama and Oak Harbor incidents were results of human error, not the inherent danger of nuclear energy. The Mihama Nuclear Power Plant accident was a steam, not a nuclear, accident. The burst pipe had not been replaced or even checked for corrosion in 27 years. In Oak Harbor, Ohio, corrosion on a control rod could have, and should have, been both predicted and addressed long before the point at which the plant had to be shut down for two years.
The Statistics
Britain's Health and Safety Executive has stated that there is a "million to one chance of an accident at a nuclear power plant killing people living nearby," and that "such a level would equate to the average annual risk of dying in a traffic accident."
A report from the Nuclear Energy Agency of the Organization for Economic Co-Operation and Development (OECD) states, "For OECD countries, frequency-consequence curves show that the risk of a nuclear accident with more than 100 latent fatalities is a factor of ten or more lower than the risk of an accident with 100 immediate fatalities from coal, oil, natural gas or hydro energy chains, and almost a factor of one thousand lower than the risk from liquefied petroleum gas (LPG)."
As the statistics show, well-managed nuclear programs pose less risk than other programs which we view as "safe". The best way to change public opinion about the likelihood of nuclear accidents is to make more information available not only about the safety procedures in nuclear reactors, but also about the true causes of recent nuclear accidents—failure to arrest corrosion in two cases and an overwhelming natural disaster in the third case. Only by doing so will humans be able to driven by reliable statistics instead of the black shroud of the black swan.
—————
*Editor: These deaths were from causes unrelated to radioactivity — a collapsing crane and two tsunami-related drownings at the plant. See details here.
Note: Related to the points made in Elaine's post, the IAEA is currently undertaking a significant review of Japan's reactor fleet:
The preliminary report from the IAEA team to the Japanese government said NISA and nuclear operators had "promptly addressed" emergency safety measures after the accident at Fukushima Daiichi. It contained a range of recommendations to NISA to ensure thorough and lasting improvements in safety are made… The 'secondary assessment' of Japan's program will be an overall evaluation that relates closely to the stress tests carried out in the European Union and elsewhere. However, the IAEA said the secondary assessment is to "inform whether to continue or halt operations," implying that permanent closure of nuclear sites is a possibility. Many improvements to safety, site preparation and emergency management have been recommended in other countries, but none have so far suggested the permanent shutdown of a nuclear facility.